With a new decade, comes a new range of beauty products hitting the market – but are they hitting the mark for consumers? We've put an array of our favourite new and classic beauty products and brands from 2019 to the test, see the results below!
Image Source: @marioncameleon
Eye Product of the Year
WINNER: Huda Beauty Nude Obsessions Palettes
Picking a favourite eye palette is like choosing a favourite child, so we've cheated a bit here and picked the Nude Obsessions Palettes range instead. With global recognition for their luscious, ultra-pigmented shadows, Huda Beauty continues to deliver what the market wants with their new range of Nude palettes, which come in three different variations, Light, Medium and Rich.
So get one or get them all and swap the best nudes to suit your mood. Shop online here.
Image Source: us.laneige.com
Lip Product of the Year
WINNER: Laneige Lip Sleeping Mask
We all know how devastating it can be when you've purchased what's promised to be an amazing, lip plumping lipstick or gloss, only to find that your dry lips won't cooperate. To effectively combat this, the experts at Laneige provided us with the ultimate saving grace this year: a lip sleeping mask! Much like a sleeping mask that you would wear to keep your skin youthful throughout the evening, this product works to exfoliate and lock in moisture as you rest, leaving your lips softer and fuller in the morning to be accentuated by any gloss or shine.
Get the lips you've always wanted and shop online here.
Image Source: @alyaskinaus
Face Product of the Year
WINNER: ALYA Skin Pink Perfect Clay Mask
ALYA Skin's Pink Perfect Clay Mask has won our award for Best Face Product of the Year. This mask provides an anti-ageing like effect to your face by smoothing and detoxifying the skin. This mask uses natural ingredients specifically designed for sensitive skin and aims to speed up the healing process of pimples.
Keep your face fresh and healthy and shop online here.
Image Source: Alletia.com.au
Skin Product of the Year
WINNER: Alletia Skin Triple Active Serum Booster
Alletia Skin's Triple Active Serum Booster has won our award for Best Skin Product of the Year. Whether you're looking for a hydration solution or to reduce the appearance of fine lines and wrinkles, Alletia has you covered! This nourishing, lifesaving serum instantly boosts and hydrates even the driest of skin. Combining ground breaking SWT-7 self-regenerative stem cell technology and all natural ingredients such as Kakadu Plum & Buriti Fruit Oil, essential vitamins and antioxidants, the Triple Active Serum Booster actively improves skin from the effects of ageing and the environment.
You can rest assured that your skin will be in the best hands with this phenomenal product that can increase the benefits of your daily moisturiser by up to 20 times! Shop online here.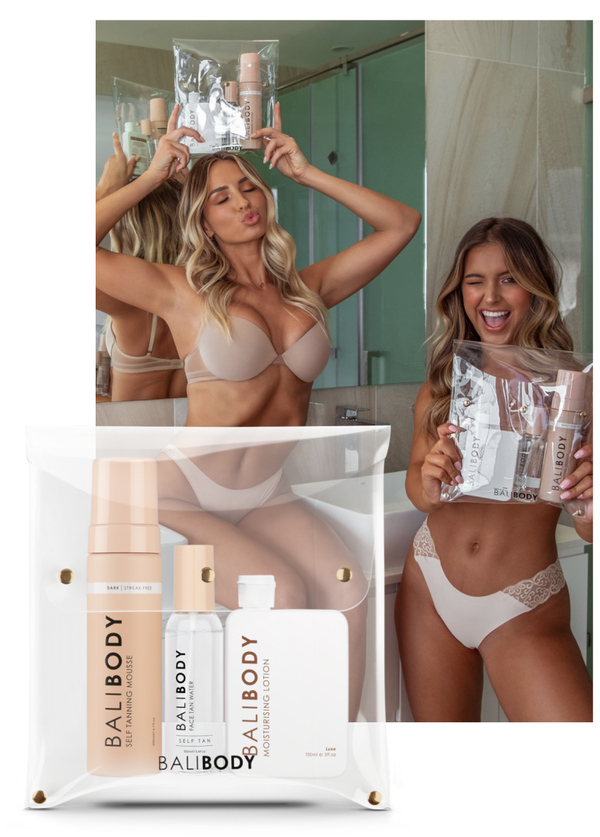 Image Source: au.balibodyco.com
Body Product of the Year
WINNER: Bali Body Self Tan Heroes Bundle
For the lovers of fake tan, this cute bundle incorporates everything you need to maintain your tan from start to finish. These include the Luxe Moisturising Lotion, the brand's popular Self-Tanning Mousse and Face Tan Water to ensure your skin is beautifully bronzed from top to tail. Favoured for their gorgeous results, this self-tan pack is one you won't want to miss.
Be bronze this summer without the damaging effects long sessions of sun exposure can bring. Shop online here.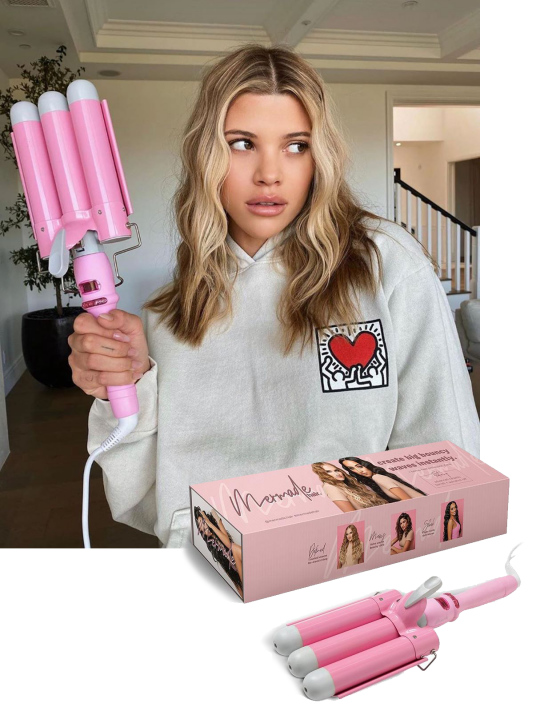 Image Source: @mermade.hair
Hair Product of the Year
WINNER: Mermade Hair Weaver
Ever wanted gorgeous, mermaid waves outside of the salon chair, but when you tried with your at-home tong, your hair resembled a crimped piece of limp seaweed? Many of us yearn for effortless beach curls, and now we can finally have them! Introducing the Mermade Hair Weaver. This tong (or rather, three tongs in one) couldn't be easier to use, you simply clamp your hair in various parts depending on the thickness you'd prefer and then voila!
Beauty isn't always pain, and the tiresome, long process of getting natural wavy hair has finally come to an end. Shop online here.
Wow, what an amazing array of beauty products 2019 brought us! We can't wait to see what 2020 brings, but we have a feeling these products will continue to be strong contenders as the new decade rolls in.
转自:https://beautynews.com.au/2020/02/14/best-beauty-products-2019/